Rosanna Model - Single Attached - PTC Suncrest by ACM Homes for Sale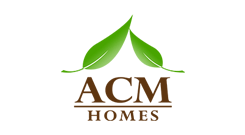 Project Name : PTC Suncrest
Parking : Yes
Project Type :
Unit Type : Sale
Listing Type :
Label : Hot
Bed Rooms : 3
Address :
Nia Road Carsadang Bago I, Imus, Cavite
Location :
Carsadang Bago I in Imus

,

Cavite
ACM Homes is a niche property developer founded in 1992 by Antonette de Guzman, Carol Osteria, and Mia Gentugaya, with the initials of their first names forming the company name. De Guzman was Regional Director for Credit at The Elder's Finance Group and Osteria was an investment banker at Chemical Bank in Hongkong. Coming home, de Guzman and Osteria teamed up with Gentugaya to provide affordable homes to an underserved market - the low to middle class niche – as a way of giving back. The women opted to provide highly affordable housing that went beyond expectations. Homes are comfortable, well-ventilated spaces in larger lot areas than the norm, with communities designed for a full family life no matter the housing project category – socialized, low cost or middle income. The advocacy to help Filipinos lead better lives through a secure, comfortable home life resonated with the market, enabling ACM Homes to build steadily and quietly, beginning with Cavite as stronghold.